Skydiving San Antonio
#1 Choice for Skydiving near San Antonio
If you're looking for the most amazing and memorable tandem skydiving adventure in the Lone Star State, you're in the right place! Texas Skydiving is the friendliest skydiving center in Texas. Our experienced team is focused on providing each of our guests a truly personalized, life-changing skydiving experience. Located on a beautiful 100 acre ranch in Central Texas, we're just an easy country drive from San Antonio, making for one of the best day-trips EVER!
Ready to go skydiving near San Antonio? Experience one of life's greatest adventures at Texas Skydiving!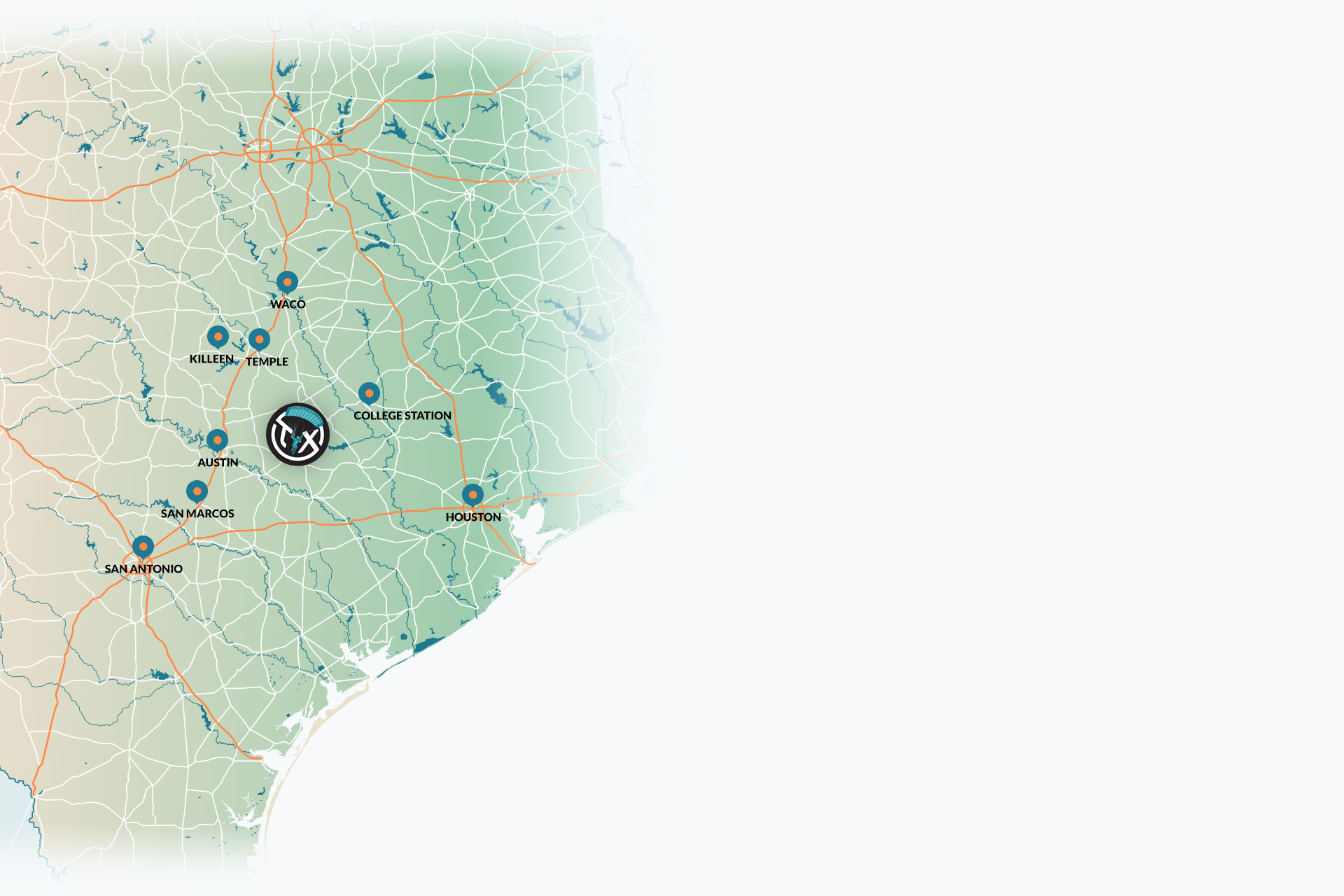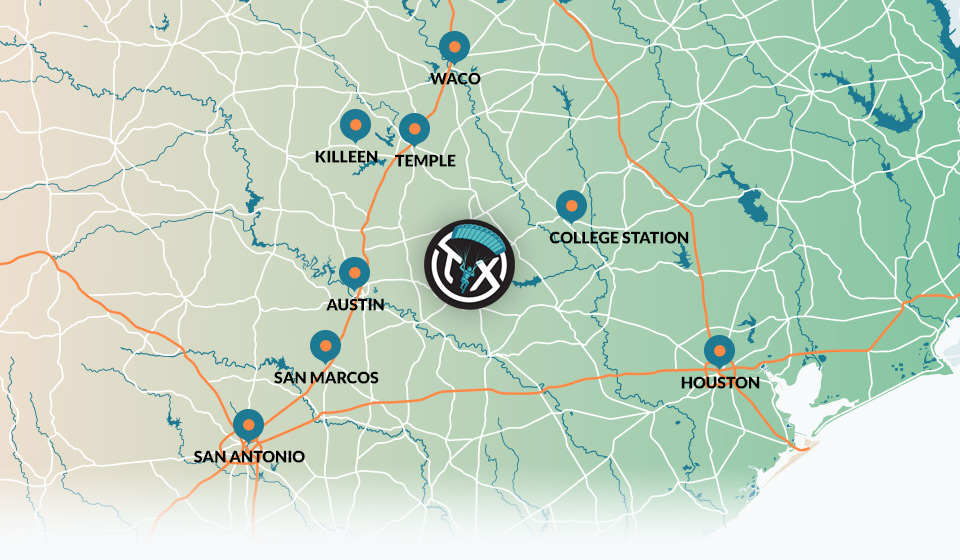 Our DZ Location
All Roads Lead to Texas Skydiving
Located in the heart of Texas, we're less than an hour east of Austin and west of College Station. Escape the traffic and stress of the big city with a pleasant country drive to our little slice of heaven. We're the destination for skydiving Austin, College Station, San Antonio, Houston and everywhere in between!