Licensed Skydivers
Info for Experienced Jumpers
Welcome to the Ranch!
Texas Skydiving is tucked off the beaten path on more than 100 acres of some of the prettiest country in the Lone Star State. Owned and operated by David Moore – who fell for skydiving on this very land nearly 14 years ago – TXS is a shining example of how a small DZ with big DZ energy can positively influence our sport. Welcome home, y'all!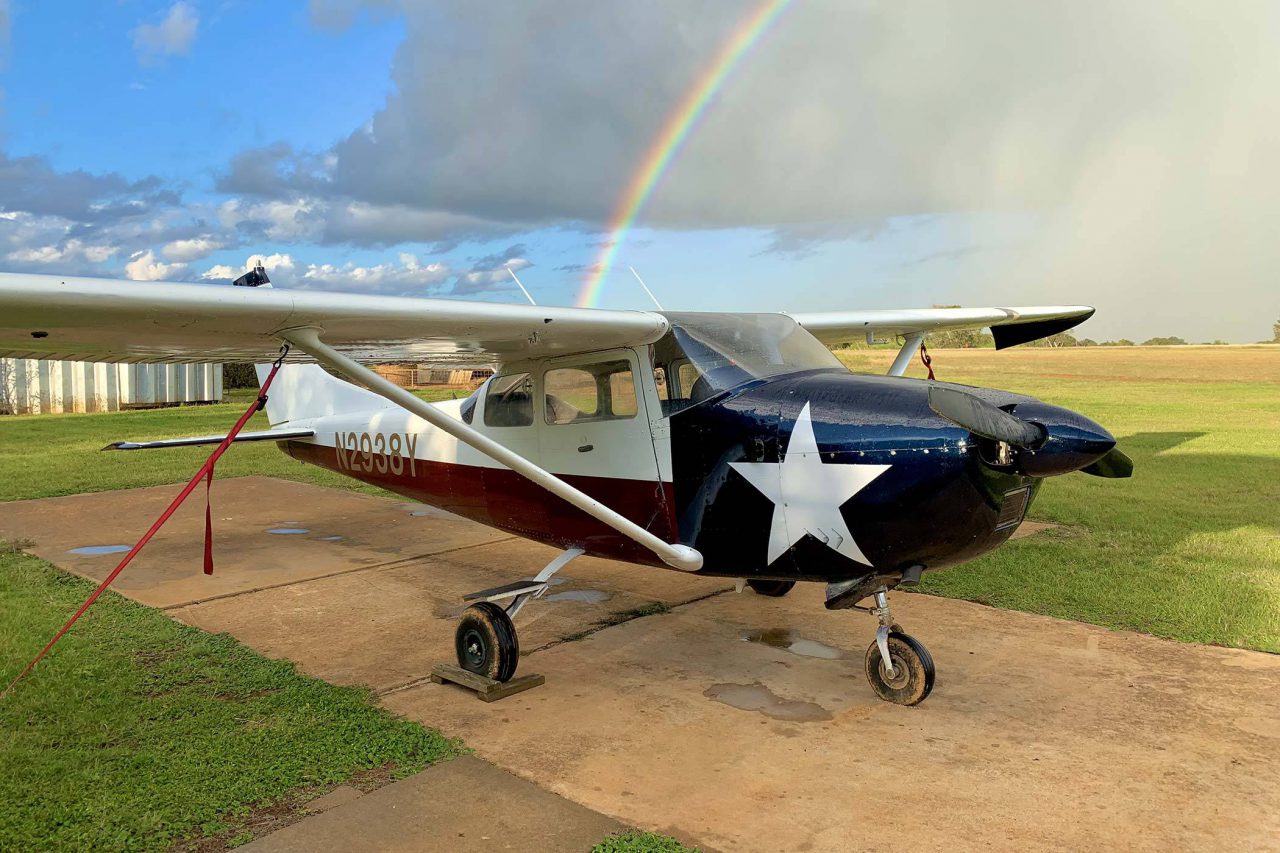 Aircraft
We have two planes – a Cessna 182, which accommodates 4 fun jumpers, and a Cessna 206 that takes up to 6 (and has a single piece lexan door so everyone has a window seat).
Gear Rental
We've got top-of-the-line gear so you'll have everything you need for a great day playing in the sunshine and puffies. Gear is $25 per jump, with a max of $75 in a single day. Git it!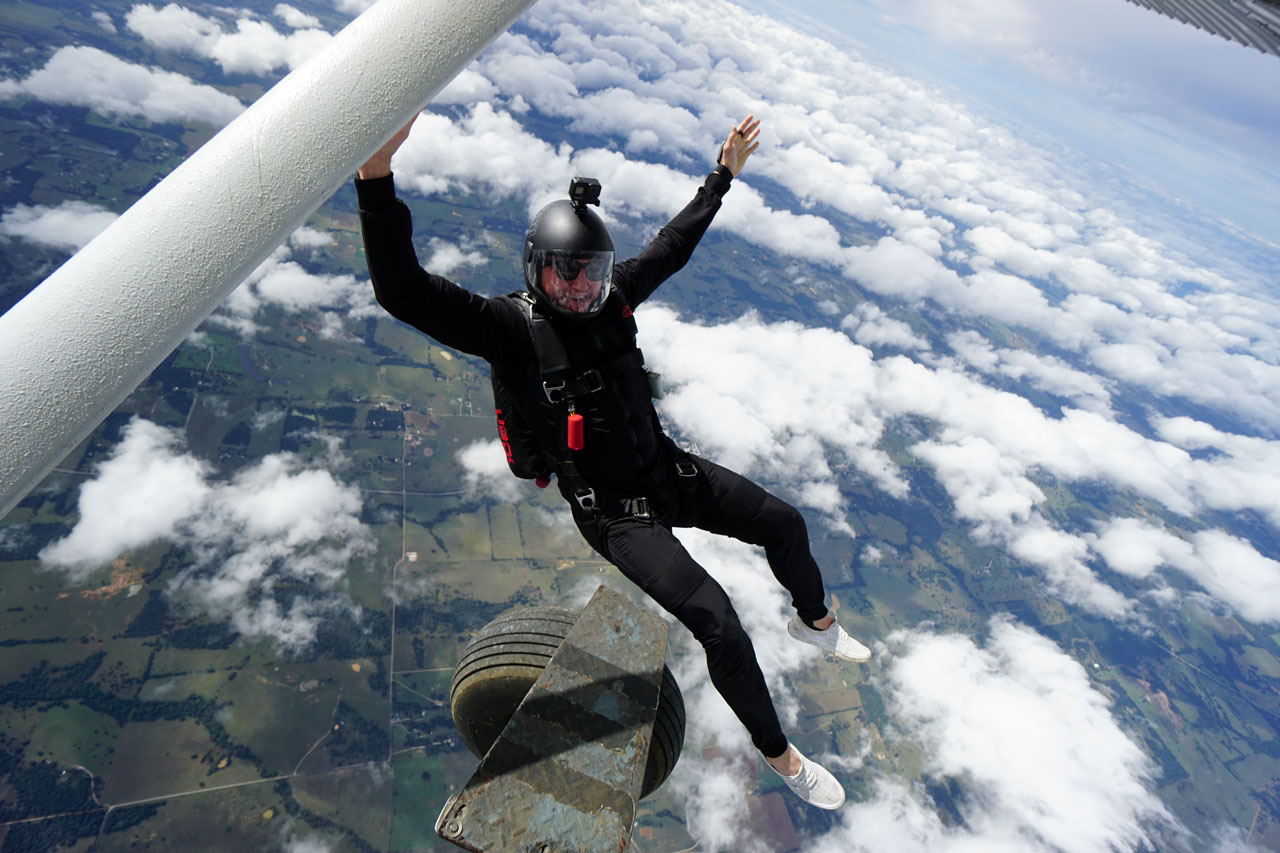 Rigging
Our team includes three Senior Riggers. Need maintenance, repair, a reserve repack ($85), rush repack ($100, 48 hour turnaround) or repack supervision? We got you!
Lift Tickets
Get a lift to 11K feet for $25; units of 50 are $1,150 ($2 off/jump); 100-packs are $2,100 ($400 off). Must be licensed and current with up-to-date reserve.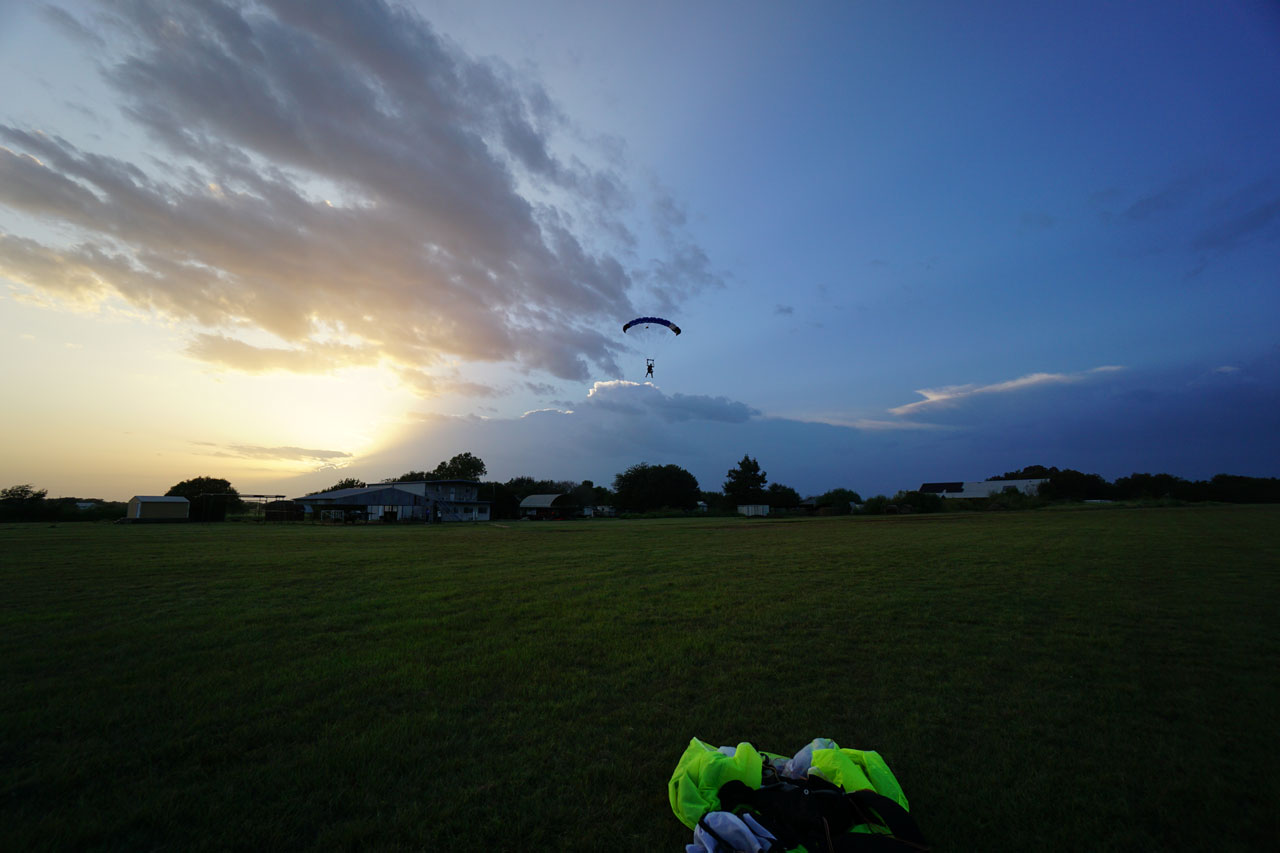 Landing Pattern
Our landing patterns are based on wind and – with us sitting on more than 100 gloriously green acres – there are lots of outs. Landing off DZ is extremely rare.
Dropzone
All you need, and then some. Private airstrip, HUGE landing area, air conditioned packing area, shade, tables, grill, smoker, clean bathrooms, showers, donkeys, llamas. Come shred with us!
Fun & Games
No one-upping or chest thumping here, just everyday good vibes and high fives. We throw sick events too, remember the Lil' Chill and Get Your A$$ in the Air boogies? They'll be back …