Accelerated Freefall
Earn Your Skydiving Certification
Get Licensed to Skydive!
Love at first flight? Yep, we know the feeling! That means your very next step is Texas Skydiving's 7-level, AFF skydiving course sanctioned by the USPA. Our location in Central Texas makes us the ideal choice for anyone looking to learn to skydive near Austin, College Station, San Antonio, or Houston. What are you waiting for? Register for an AFF Course today and learn to skydive with the friendliest skydiving team in Texas!
AFF at TXS
Your AFF Course will consist of an initial 7 levels of training with instructors, which can be completed in as few as 7 jumps. Upon completion of your skydiving lessons, you'll graduate to "self-supervised" status, meaning you can jump without an instructor!
Get Your Skydiving License!
To achieve your A License, you must successfully complete the AFF skydiving program and then:
Learn advanced safety and skills via coach jumps
Log a minimum of 25 jumps total
Learn how to pack your own parachute
Ace your check dive and written test
It's a lot of coursework and practical application for good reason – once you earn your skydiving license, you can blaze your own trail and jump with your friends! The great news is that you can progress through the levels at your own pace. The USPA requires students to jump at least once every 30 days to maintain currency. Waited a little too long between jumps? No problem! We'll simply add a little refresher training to get you safely back up to speed.
Want to get a head start? Download the free Skydiver's Information Manual (SIM).
Why Learn With Us
Learning how to skydive is a big step. It's important that you are comfortable with who you learn from, confident in the equipment you practice with, and feel enriched by the environment you're immersed in.
We were all students once; we remember how intimidating and scary progression could feel. Not here! At Texas Skydiving, we're proud of our relaxed, positive learning environment and friendly, non-competitive vibe. Here's what you can expect: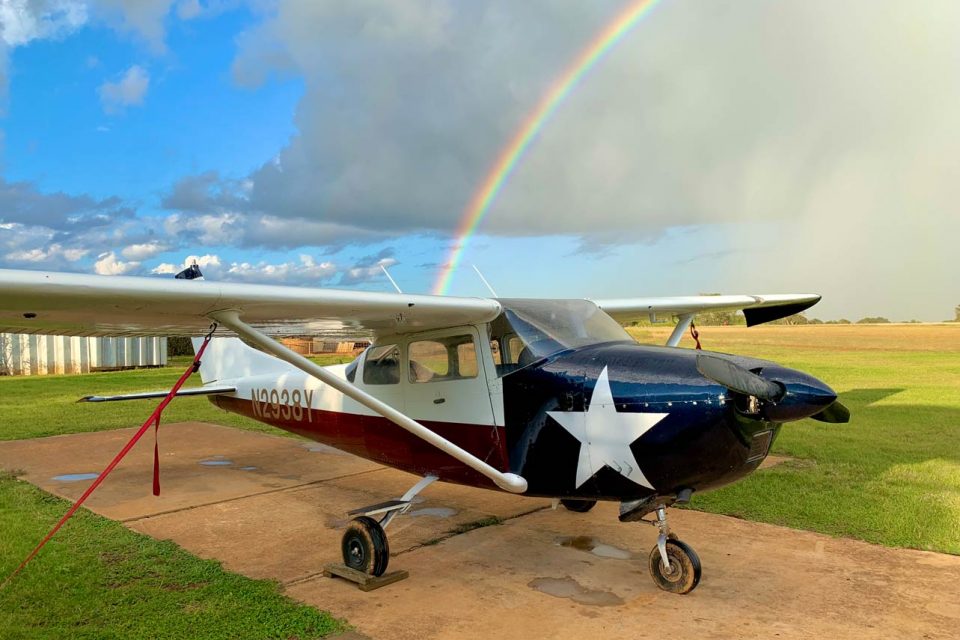 Private Airstrip
We don't have to compete for airspace. Less traffic = safer skies!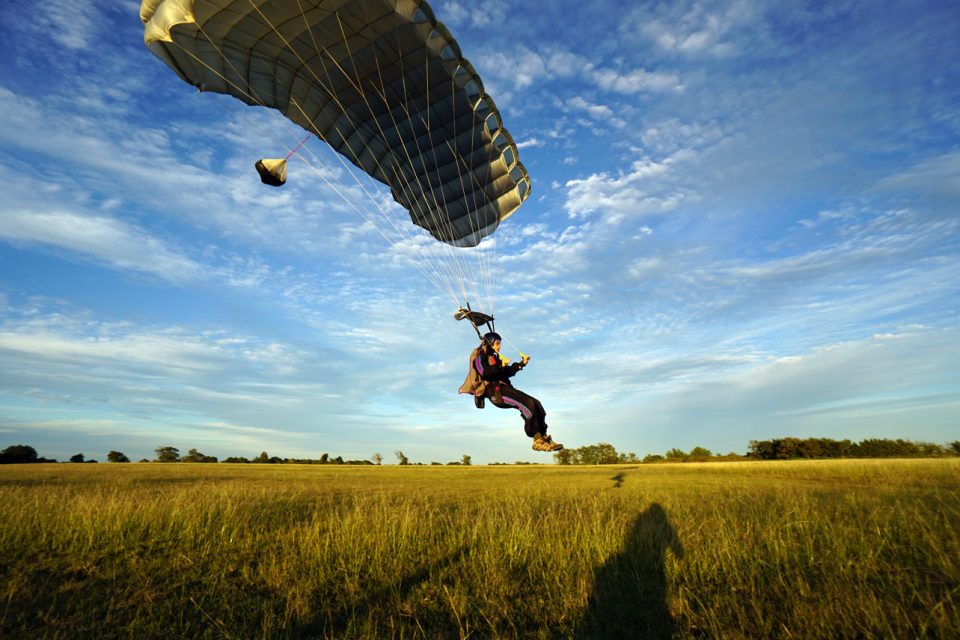 Huge Landing Area

Our landing area is one of the biggest in Texas - over 100 wide open acres!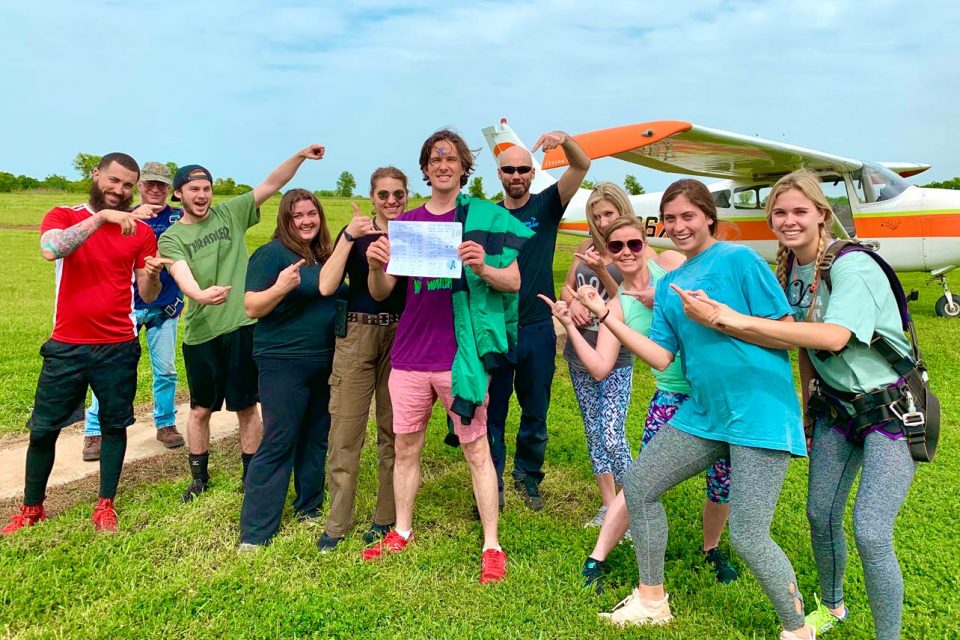 Personal Attention

Our DZ is intentionally small. You'll know all of our names, and we'll know yours!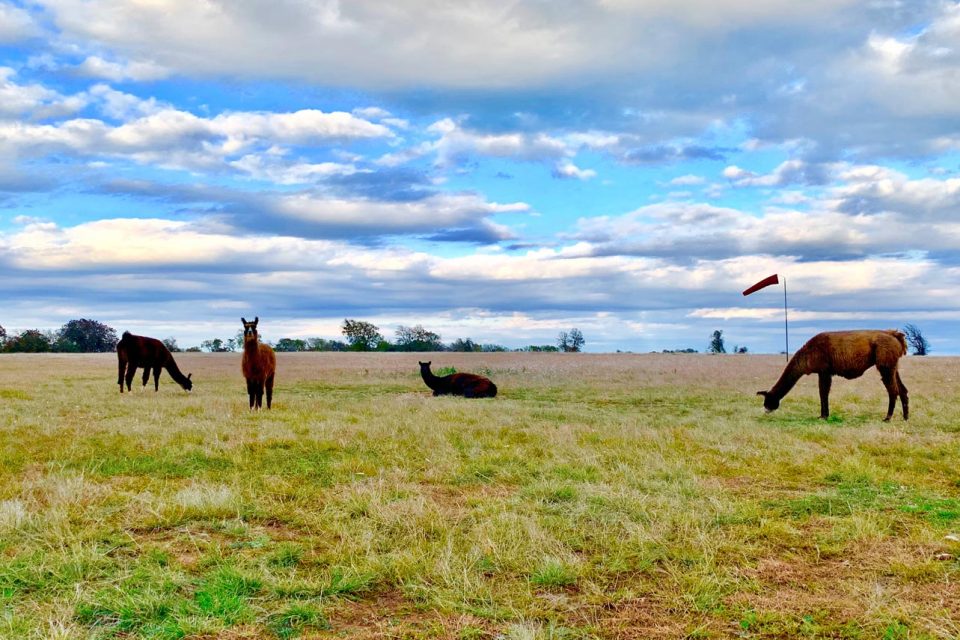 Chill Atmosphere

We're here because we love to skydive, not turn and burn for a buck. Relax!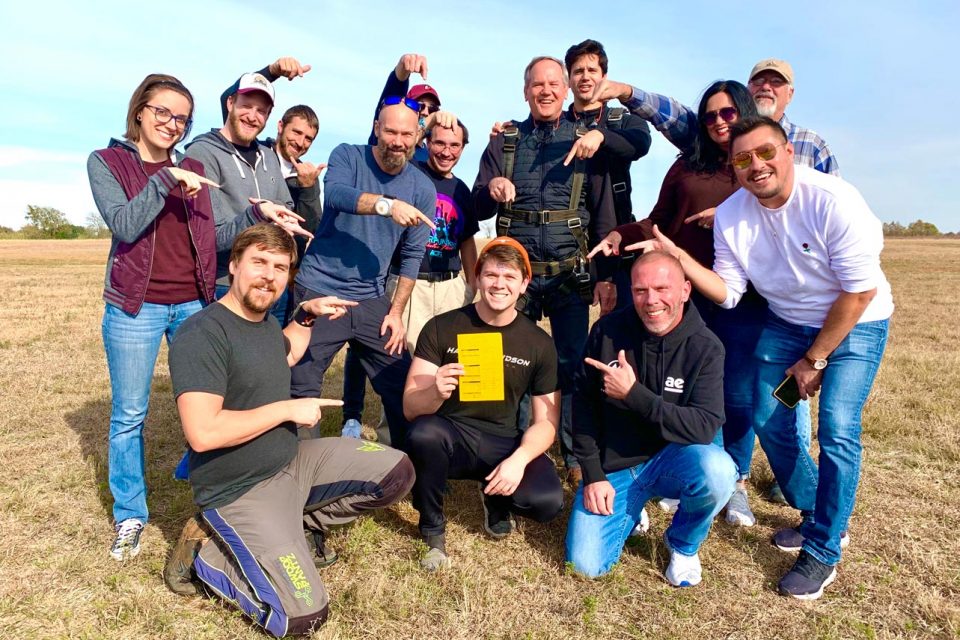 Focus on Safety

Skydiving's only fun if you do it safely … so you can do it over and over again!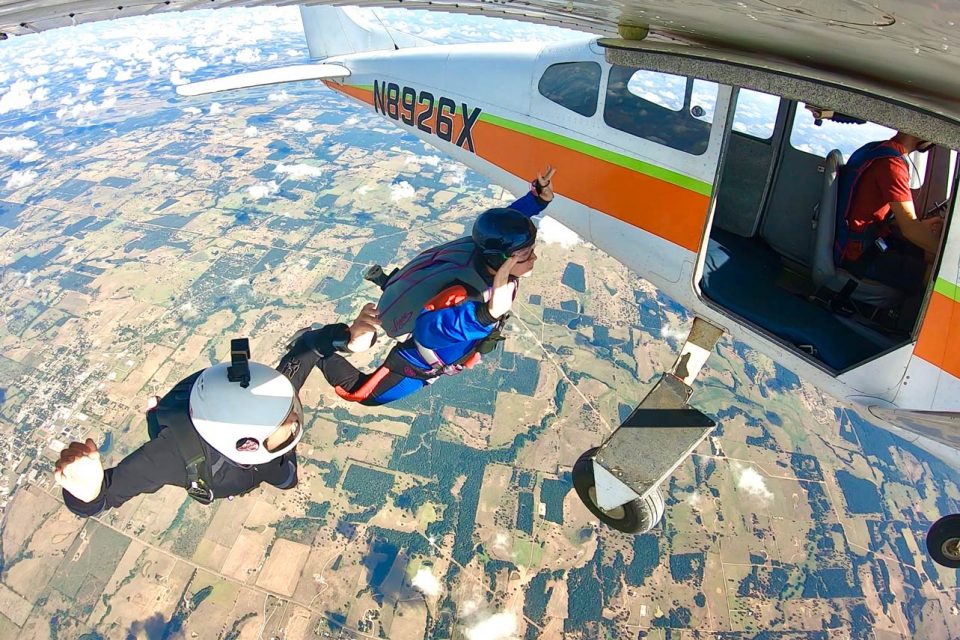 Devoted Instructors

Small team; big chops. Together we have more than 45 years in the industry.
A License & AFF Pricing
All AFF and A License pricing includes all gear rental and packing fees. Note, USPA Annual Membership and License fees are not included and must be paid by the student directly to the USPA. USPA Membership is required for self-supervised jumps.
Description
Price
Pay As You Go to A License -

Level 1 Includes Training Course & Jump

$2,995
AFF 7 Level Package to A License -

Save $100 with AFF 7 Level Package

$2,895
A-License Package -

Save $200 with Up Front Investment

$2,795
Check out our Prices page for a breakdown of individual jump costs.
Why Wait?
We take reservations for the AFF Course by phone only, so give us a call when you're ready and we'll look forward to it!