Skydiving College Station
Welcome, Aggies!
If you're looking for the most amazing and memorable skydiving adventure in the Lone Star State, you're in the right place. We're the #1 choice for tandem skydiving near College Station, TX.  Located just 45 minutes southwest of Texas A&M University,  Texas Skydiving is just a short country drive away – so close you'll be able to SEE College Station from two miles up!
Plus, students can save $10 by using promo code STUDYNJUMP when booking. What are you waiting for? Adventure is Calling!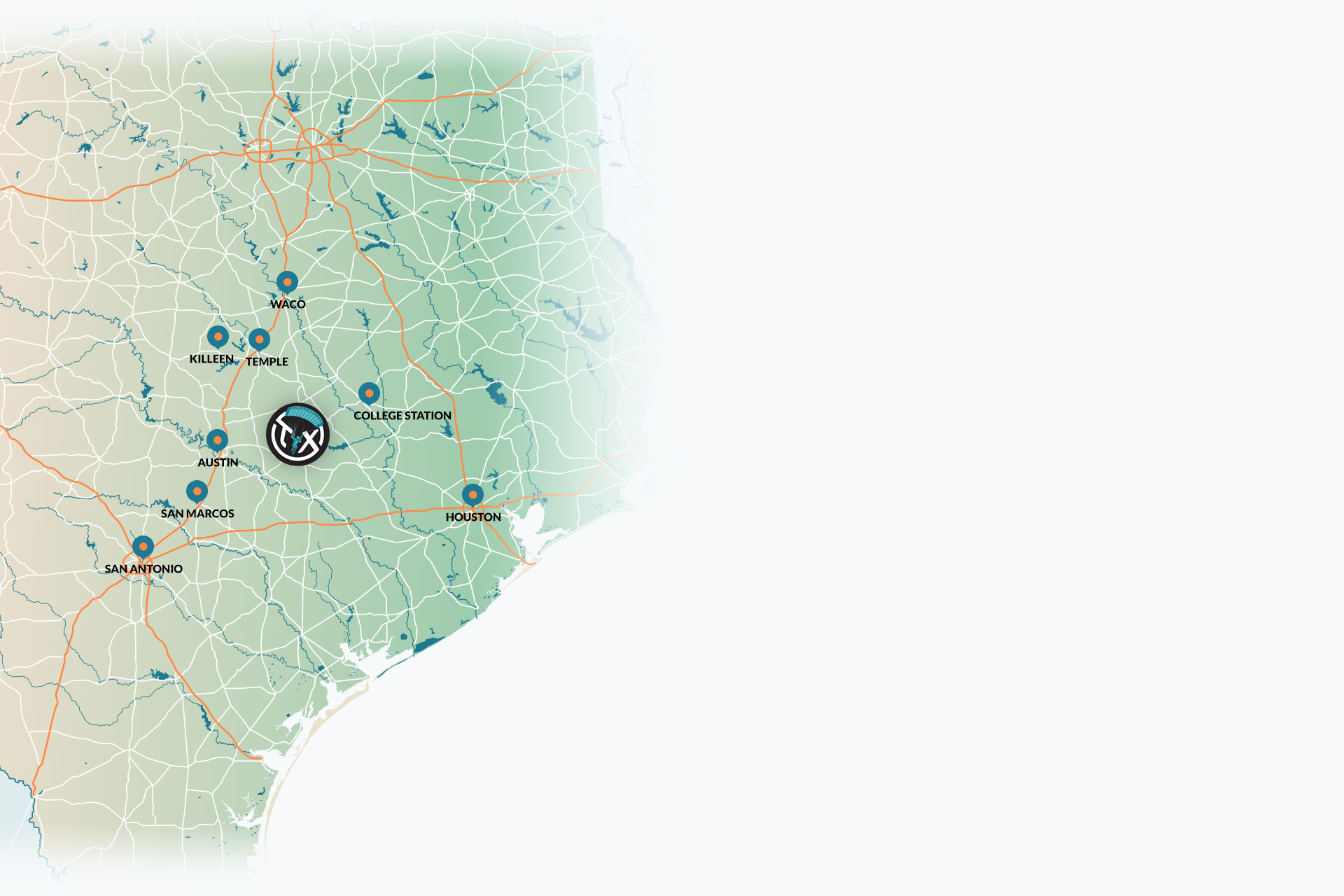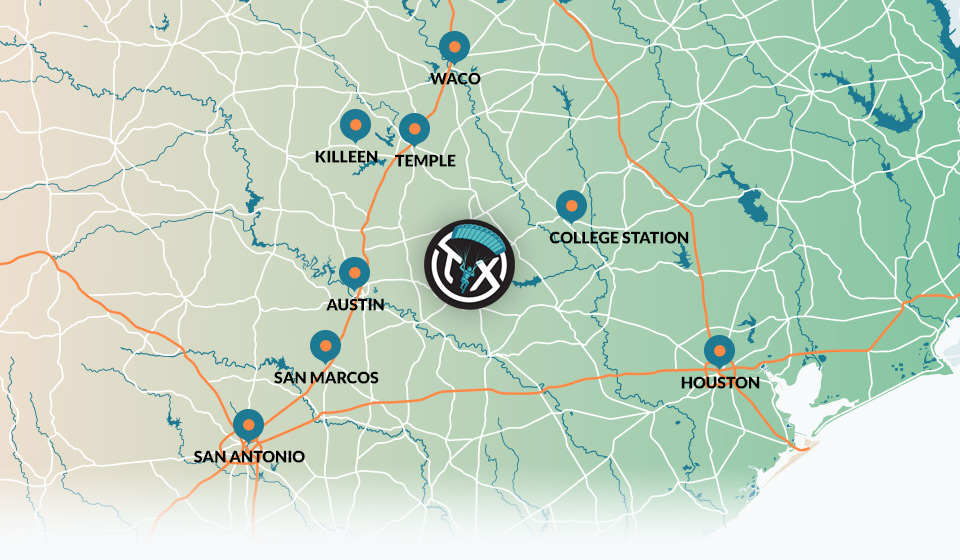 Our DZ Location
All Roads Lead to Texas Skydiving
Located in the heart of Texas, we're less than an hour east of Austin and west of College Station. Escape the traffic and stress of the big city with a pleasant country drive to our little slice of heaven. We're the destination for skydiving Austin, College Station, San Antonio, Houston and everywhere in between!